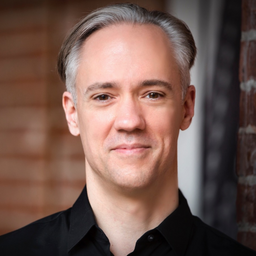 Todd Schmenk
Licensed Clinical Mental Health Counselor
AQAL Therapies Inc
Todd Schmenk is a Licensed Mental Health Counselor with 18 years of experience in the mental & behavioral health field helping patients work through chronic health, anxiety, and adjustment issues. He is in private practice in Providence, RI and is adept in using Acceptance and Commitment Therapy (ACT), Solution-Focused Brief Therapy (SFBT), and advanced Integral Psychotherapy (IP) methodologies to facilitate client awareness and emotional flexibility driven by values-based, client-centered, and solution-focused strategies.
---
His latest book: "Team Positive: How to Support Someone Coping with Chronic Illnness" addresses the following three most often asked questions:
How to address the anxiety and depression associated with a health condition such as Covid-19, Cancer, Heart Disease, Crohn's Disease, or any other difficult health or mental health condition
How to build and provide compassionate support whether it is you or a loved one that is dealing with such a condition and
How to increase your psychological flexibility to better be able to cope with your own personal experiences in the face of such a challenge and beyond.
Given the complexities of the current Covid-19 pandemic, this book could not have come at a more important time for so many as right now.
You can get a sneak peak of the first chapter below.
---
Todd is also a dynamic public speaker with more than 15 years expertise educating various populations (both public and professional) on mental health and wellness topics utilizing enthusiasm, story-telling and technology in delivering memorable speeches and presentations that engage audiences.