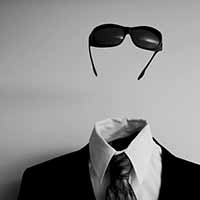 Heidi Hooper is the Dryer Lint Lady—Believe it or Not. A graduate of Virginia Commonwealth University's sculpture department, she later studied for her master's at the University of California Long Beach and the Massachusetts College of Art. After cancer ate most of her upper arm, she has tried to find new ways of making art and has become the nation's leading dryer lint artist.
Her work can be seen in Ripley's Believe It Or Not museums around the world, and Heidi was featured in their books. Her work is also currently showing in galleries in Pennsylvania and New Jersey.
After Consumer Reports called her "The Andy Warhol of Dryer Lint" she made a piece called "Andy Warhol in Dryer Lint" which won her the prestigious 2014 Niche Award for recycled art. She was the Artist Guest of Honor at Albacon earlier this year.
She is a Master Costumer who has judged masquerades at the Worldcon level as well as at Ravencon, Lunacon, Mysticon, and previous Balticons.  Heidi, along with her husband Michael A. Ventrella, currently runs the Alliance LARP.
Her website is www.HeidiHooper.com
Sessions in which Heidi Hooper participates