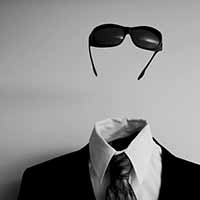 Scott E. Pond is the owner/proprietor of both Scott E. Pond Designs (freelance graphic design) and Darker Reality Studios (small indie-press). He uses his almost non-existent free time to enhance his various creative skills and has done everything from drawing, writing, photography and writing to custom action figure design, graphic design, and desktop publishing. His designs have been seen gracing the books of: New York Times Bestselling author Scott Sigler; Parsec Award winning author Paul E. Cooley; award winning novelist and screenwriter Matt Wallace; prolific author Jake Bible; Sue Baiman; Scott Roche; M. Jandreau; Doc Coleman, and many others. He released his first book, Mental Graffiti—A collection of his wit, wisdom, and observations—in January 2016 under his Darker Reality imprint, with additional books slated later in 2016.
Examples of his design work can be found at http://scottpond.com.
His indie press, related books, and projected release schedule can be found at http://darkerreality.com.
Sessions in which Scott Pond participates