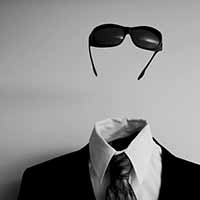 Mark L. Van Name is a writer, technologist, and spoken word performer. He has published five novels (One Jump Ahead, Slanted Jack, Overthrowing Heaven, Children No More, and No Going Back), as well as an omnibus collection of his first two books (Jump Gate Twist); edited or co-edited three anthologies (Intersections: The Sycamore Hill Anthology, Transhuman, and The Wild Side), and written many short stories. Those stories have appeared in a wide variety of books and magazines, including Asimov's Science Fiction Magazine, many original anthologies, and The Year's Best Science Fiction.
As a technologist, Mark is a co-founder of a fact-based marketing firm, Principled Technologies, Inc., which is based in the Research Triangle area of North Carolina. He has worked with computer technology for his entire professional career and has published more than a thousand articles in the computer trade press, as well as a broad assortment of essays and reviews.
As a spoken word artist, he has created and performed four shows—"Science Magic Sex"; "Wake Up Horny, Wake Up Angry"; "Mr. Poor Choices"; and "Mr. Poor Choices II: I Don't Understand"—and also frequently leads humor panels at SF conventions.
For more information, visit his website, www.marklvanname.com, or follow his blog, markvanname.blogspot.com, or Twitter account, @mvanname.
Sessions in which Mark Van Name participates