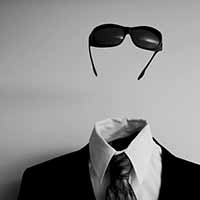 Leigh Targaryen has been dancing since the age of three. She has explored many styles of dance including modern, tap, jazz, hip hop, country line, ballroom, African and Native American, but her main focus has always been ballet. As a youth, she studied under Towson's Children's Dance Division with Patty Enoch Bond, where she was able to gain a strong foundation in the Royal Academy of Dance. In high school, Leigh was accepted into the dance program at Carver Center for the Arts. After graduation, Leigh went on to receive her Associate of the Arts degree from Community College of Baltimore County (CCBC) in dance. During her attendance, Leigh was awarded "Outstanding Dancer of the Year" for two consecutive years. In addition, she also received the only scholarships offered in the dance department, both years in attendance. She graduated from Goucher College in 2008, where she earned her BA in dance therapy.
Leigh began her teaching career at age 11 as an assistant at Kingsville Recreation Center. After three years she was awarded her own classes. Leigh went on to teach creative movement, ballet, tap, modern and lyrical to varying age groups around Maryland, including Maryland School of Ballet and Modern Dance (MSBMD).
Leigh's passion in the field of dance has led her in many directions, including costume design. In 2006 she started designing and crafting dance costumes for herself and received several awards for outstanding craftsmanship at local and national conventions. In 2008 she began designing and constructing costumes for several dance companies. Her most notable projects are Howard County Ballet's Nightingale, Baltimore Ballet's Firebird, and Maryland School for Ballet and Modern Dance's Nutcracker, Adventures Under the Sea (inspired by Finding Nemo), and Rudolf the Red Nosed Reindeer. She is now designing and creating costumes for Goucher College and Deep Vision Dance Company.
Sessions in which Leigh Targaryen participates
6th Floor - Children's (Room 6036)

1 hour

Children's