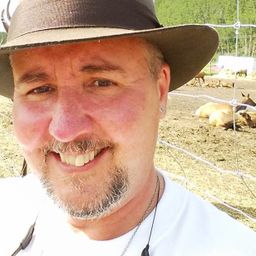 Lance thinks his inner kid is pretty pleased that he's done marketing for a Westercon (and a CostumeCon), after starting with a wooden shuttlecraft and a hardcopy fanzine back in the day. He's currently very active in the transgender community, providing support and outreach to newcomers, and putting on a successful one-day annual conference (with the help of a small army), the South Bay Tarns Day of Visibility, for CA trans people and their friends.
Sessions in which Lance Moore participates
Synergy 4

13:00 - 14:30 | 1 hour 30 minutes

18 AND OVER ONLY, PLEASE! There's an inherent assumption that polyamory or homosexuality come paired with kink. Why is that and is it ...
Connect 4

14:30 - 16:00 | 1 hour 30 minutes

Like with any social group there are forms of behavior that can stigmatize the fan community. Here we can discuss openly acceptable/unacceptable be...