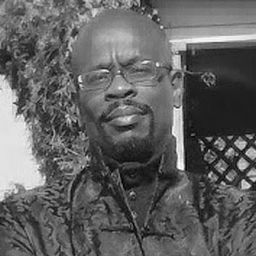 Thaddeus Howze
Writer, Consultant
Ebonstorm Media
Thaddeus Howze is a California-based Chief Information Officer working primarily as an author, consultant and technical futurist with information technology in the financial, scientific, design, and educational sectors. Thaddeus is a recipient of the Top Writer: 2016 award on the Q&A website Quora.com. He is also a moderator and contributor to the Science Fiction and Fantasy Stack Exchange having written over fourteen hundred articles in a four year period. His non-fiction work has appeared in numerous magazines: Huffington Post, Gizmodo, Black Enterprise, the Good Men Project, Examiner.com, The Enemy, Panel & Frame, Science X, Loud Journal, ComicsBeat.com, and Astronaut.com. He maintains a diverse collection of non-fiction at his blog, A Matter of Scale. His speculative fiction has appeared in numerous anthologies: Awesome Allshorts: Last Days and Lost Ways (Australia, 2014), The Future is Short (2014), Visions of Leaving Earth (2014), Mothership: Tales of Afrofuturism and Beyond (2014), Genesis Science Fiction (2013), Scraps (2012), and Possibilities (2012). He has written two books: a collection called Hayward's Reach (2011) and an e-book novella called Broken Glass (2013). In 2016 he will be releasing Visiting Hours and A Millennium of Madness, two collections of short stories.
Sessions in which Thaddeus Howze participates
San Mateo Marriott - Connect 1
14:30 - 16:00 | 1 hour 30 minutes

Forget judging the book by its cover, sometimes you can't even identify it. Our panelists discuss highs and lows and just plain weird in the world ...