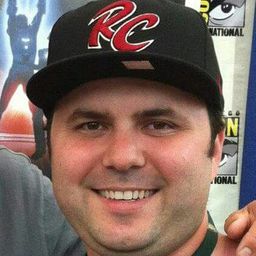 Jon Del Arroz is best known for his work on the lore for the Doomtown: Reloaded expandable card game, the webcomic Flying Sparks and being the Dean Martin of the science fiction convention scene. He hails from the East San Francisco Bay Area along with his wife and two boys. His debut novel, a tie-in to the popular card game Star Realms is set to release in summer of 2016. Head to www.delarroz.com for more info.
Sessions in which Jon Del Arroz participates
San Mateo Marriott - Connect 6
20:30 - 22:00 | 1 hour 30 minutes

Is Cody a diva? Did Carrie really punch the paparazzi? Who *is* Susie's alter ego? Join our panelists for an evening of celebrity gossip- because w...
Sessions in which Jon Del Arroz attends
San Mateo Marriott - Convene 1
19:00 - 21:00 | 2 hours

The BayCon Variety show returns for its 3 rd year! Join our toastmasters The Library Bards on Saturday night. This year will put the V in variety, ...
San Mateo Marriott - Collaborate 3
21:30 - 22:30 | 1 hour

18 AND OVER ONLY, PLEASE! Dancingbones Productions presents an evening of utterly inappropriate indulgence. Join the Vice Chair and he...