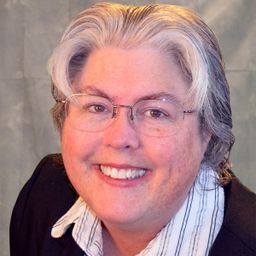 Ms Kay Pannell
Chief Operations Officer
PIERS Environmental Services
Kay Pannell has been a Baycon attendee for a great many years. She is currently COO of an environmental firm in the SF Bay Area. Her areas of expertise on environmental remediation includes unexploded ordnance disposal and radioactive waste containment. You may frequently find her on the Zombie Apocalypse panel giving her Unnatural Disasters Preparedness Training Workshop, "From Aliens to Zombies, We Help Keep YOU Alive!"
Sessions in which Ms Kay Pannell participates
Connect 4

14:30 - 16:00 | 1 hour 30 minutes
Connect 4

16:00 - 17:30 | 1 hour 30 minutes

Fourteen years after it went off the air, the beloved TV series has returned as a six-episode mini-series. Was it all that you expected? Or less? c...
Collaborate 3

14:30 - 16:00 | 1 hour 30 minutes

30 + years ago people started prognosticating about what this time frame would look like. With the advances in technology and new politi...