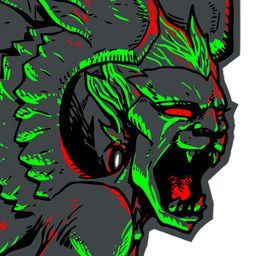 Jacob Fisk is a lifelong fandom member, with a love for books, video games, anime, comics, and other media on occasion. He is studying to be a veterinarian, and as such is a stickler for biology and science in fiction (to an insufferable degree at times), but is also a fan of classical mythology and history. You can often find him ranting about some minor detail for far longer than is considered necessary, or recharging his batteries in a corner. Not as scary as he looks.
Sessions in which Jacob Fisk participates
San Mateo Marriott - Connect 6
11:30 - 13:00 | 1 hour 30 minutes

Considering the possibilities of what aliens will look like if we ever meet them. Will they be bipedal mammals with opposable thumbs such as Star T...
San Mateo Marriott - Collaborate 3
13:00 - 14:30 | 1 hour 30 minutes

Are made up swears and slurs acceptable in speculative fiction, or are they just a form of slipping crude language into stories without offending r...