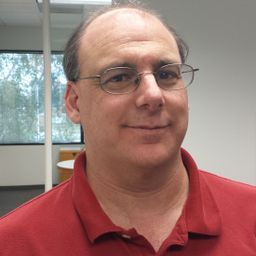 Gamer, Author, Chef, Photographer, Nerd.
Though best known for helping write and design Cyberpunk the Role Playing game and various supplements which were used for the basis of the Cyberpunk 2077 videogame and Cyberpunk Edgerunners series on Netflix, I have worked many published games, for R. Talsorian Games as well as Deep7 Press., as well as many published fiction projects. In my mundane life, I have been working with technology companies for more than twenty five years, having worked on everything from the QuickCam to setting up the social systems in Second Life, eProcurement, slot machines and I am currently working on Contract Lifecycle Management applications.
I live in Reno, NV with my wife Margaret and our three cats. When I'm not wandering the neighborhood taking nature photos of the local animals or working in his garden I can often be found in the kitchen or at my desk, writing away at one of the many projects that I am currently working on.
Sessions in which Colin Fisk participates
San Mateo Marriott - Synergy 5
13:00 - 14:30 | 1 hour 30 minutes

Hey, that creepy ex-boyfriend just found me on facebook. Wow! That beloved, long lost buddy is at an SCA event. Oh... you're THAT Sally! The good, ...
San Mateo Marriott - Collaborate 3
14:30 - 16:00 | 1 hour 30 minutes

30 + years ago people started prognosticating about what this time frame would look like. With the advances in technology and new politi...