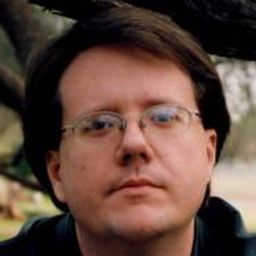 Dan Shaurette
Author, Software Engineer
Dan Shaurette is an author, podcaster, and voice actor from Phoenix, AZ. He has been published in AN IMPROBABLE TRUTH: THE PARANORMAL ADVENTURES OF SHERLOCK HOLMES (Mocha Memoirs Press), HORRIBLE DISASTERS (HorrorAddicts.net), and HORROR ADDICTS GUIDE TO LIFE (HorrorAddicts.net). He is also the editor of two anthologies, ONCE UPON A SCREAM (HorrorAddicts.net) and FRESH BLOOD (Vampire Writers Support Group). Please visit HorrorAddicts.net where you can listen to his serialized stories, BLACK MAGIC and BLACK JACK, or visit MattBlackBooks.com.
Sessions in which Dan Shaurette participates
Synergy 4

11:30 - 13:00 | 1 hour 30 minutes

Not virtual pets, but actual walking, (talking?) Robot dogs, cats, and mini dragons? They don't poop and you feed them electricity, or sunlight, an...
Connect 1

13:00 - 14:30 | 1 hour 30 minutes

The most horrible people we love come together to get spooky! Join us as we explore the darkness of fairy tales and our book release Once Upon a Sc...
Sessions in which Dan Shaurette attends
Connect 1

10:00 - 11:30 | 1 hour 30 minutes
Convene 1

19:00 - 21:00 | 2 hours

The BayCon Variety show returns for its 3 rd year! Join our toastmasters The Library Bards on Saturday night. This year will put the V in variety, ...