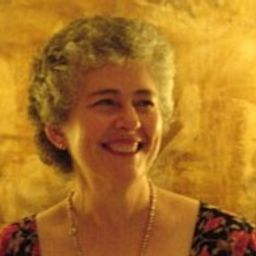 Ms. Deborah J. Ross
She/her
Deborah J. Ross is an award-nominated writer and editor of fantasy and science fiction. Recent books include Thunderlord (with Marion Zimmer Bradley);Lambda Award Finalist/Triptree recommended Collaborators (as Deborah Wheeler), and The Seven-Petaled Shield epic fantasy trilogy. Her short fiction has appeared in F & SF, Asimov's, and Star Wars: Tales from Jabba's Palace, and has earned Honorable Mention in Year's Best SF. She has served as Secretary to the Science Fiction Fantasy Writers of America (SFWA), the Board of Directors of Book View Café, and the jury for the Philip K. Dick Award. When she's not writing, she knits for charity, plays classical piano, and studies yoga.
Sessions in which Ms. Deborah J. Ross participates
Synergy 5

11:30 - 13:00 | 1 hour 30 minutes

Sure, the hero gets the gal (or guy) and all the glory, but it's the villain that does all the hard work. Where would Batman be without the Joker? ...
Synergy 5

11:30 - 13:00 | 1 hour 30 minutes

YA: no swearing, sex, violence, or drugs. So your hero is a young boy who's just been thrown in among a bunch of space marines; can you really writ...