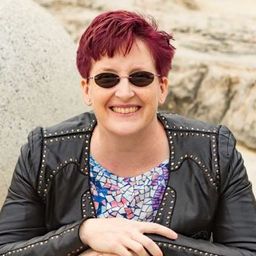 Juliette Wade Is the author of The Broken Trust series from DAW, which begins with Mazes of Power. Her short fiction has appeared in Fantasy & Science Fiction, Clarkesworld, and Analog magazines, and she's had essays in Analog and Lightspeed's Women Destroy Science Fiction issue. She loves linguistics, anthropology, and Japanese and uses them in her writing. She lives in Melbourne, Australia with her husband and two sons. Find her online on Facebook (https://www.facebook.com/juliette.wade), Wandering Shop (https://wandering.shop/@JulietteWade), and Patreon (https://www.patreon.com/JulietteWade).
Sessions in which Juliette Wade participates
San Mateo Marriott - Collaborate 3
13:00 - 14:30 | 1 hour 30 minutes

Are made up swears and slurs acceptable in speculative fiction, or are they just a form of slipping crude language into stories without offending r...
San Mateo Marriott - Synergy 5
17:30 - 19:00 | 1 hour 30 minutes

This is more than a "how to write" panel. Language is everywhere in our stories: it's the vehicle we use to tell them, but also the engine that run...