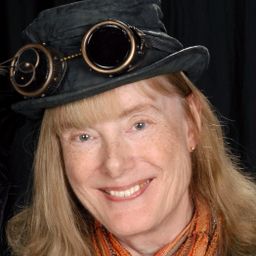 Laurel Anne Hill
She/her
Author and Anthology Editor
Laurel Anne Hill has authored two award-winning novels: Heroes Arise (Komenar Publishing, 2007) and The Engine Woman's Light (Sand Hill Review Press, 2017), a gripping spirits-meet-steampunk tale. The Engine Woman's Light is the recipient of the 2017 Independent Press Award (steampunk category) and a Kirkus star. Kirkus has placed the novel on its list of the best 100 indie books in 2017 and top six indie teen. Laurel's published short stories and nonfiction pieces total over forty and have appeared in a variety of anthologies and journalistic media. The fans of HorrorAddicts.net elected her Most Wicked in 2011 for her steampunk-horror podcast Flight of Destiny. She is the Literary Stage Manager for the annual San Mateo County Fair in California, a speaker, writing contest judge, and editor. For more about her go to http://www.laurelannehill.com.
Sessions in which Laurel Anne Hill participates
San Mateo Marriott - Synergy 4
2:30 PM - 4:00 PM | 1 hour 30 minutes

Come discuss musical...
San Mateo Marriott - Synergy 1
11:30 AM - 1:00 PM | 1 hour 30 minutes

Young Adult, New Adult and Midgrade fiction are written for younger audiences, but, over the past decade, the genres have become increasingly attra...