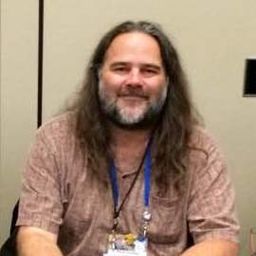 Kevin Andrew Murphy writes for many worlds, most notably George R.R. Martin's Wild Cards series. His story "Find the Lady" just received the Darrell Award for Best Midsouth Novella at MidSouthCon and he has other recent Wild Cards stories in Low Chicago, the expanded reissue of One-Eyed Jacks, and the upcoming (but out in Britain) Knaves Over Queens. He's also just written "The Golden Cup" for Savage World's Pantheon super hero game setting.
Sessions in which Kevin Andrew Murphy participates
Synergy 1

1:30 PM - 3:00 PM | 1 hour 30 minutes

From books to anime, comics to television, classical mythology to modern entertainment, old myths can both delight and confound consumers. What are...
Synergy 5

11:30 AM - 1:00 PM | 1 hour 30 minutes

A good many authors these days are returning to the worlds of their successes in years past. Some critics and readers sneer.  But why shouldn'...