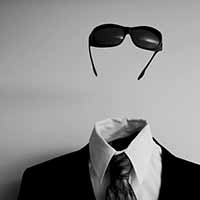 Chad Peterman spent 18 years in Bay Area radio, and finally got to writing seriously in 2013, when he self-published his first, and thus far only, novel. But he's still writing. Now he splits his time between writing urban fantasy set in and around the Bay Area, and driving forklifts. Chad says his mom raised him right, on a steady diet of Star Trek, Star Wars, and Doctor Who, and he believed that these early incursions into various fandoms spurred on his imagination and set him on the literary path he's on today.
Sessions in which Chad Peterman participates
San Mateo Marriott - Synergy 1
8:00 PM - 9:30 PM | 1 hour 30 minutes

The presence of explicit sexual material in fandom is known, but the way fans perceive and interact with it has changed over the generations. What ...
San Mateo Marriott - Synergy 1
1:00 PM - 2:30 PM | 1 hour 30 minutes

Edgier cartoons and comic books with adult and sexual content, and rowdy sexual references are nothing new. The Fabulous Furry Freak Brothers and H...