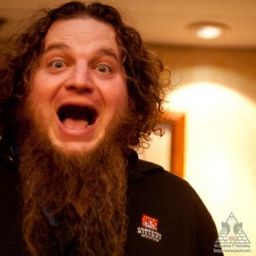 Christopher Garcia
Curator
Computer History Museum
Christopher J Garcia is a writer, filmmaker, festival programmer, curator, and fanzine editor from Boulder Creek, CA. He's won the Hugo for Best Fanzine, written documentaries, run film festivals, cooked shirred eggs, and has twins boys he calls The Penguins. He likes Stuff.
Sessions in which Christopher Garcia participates
San Mateo Marriott - Convene 1
1:30 PM - 3:00 PM | 1 hour 30 minutes

Our panelists examine twins as a trope in fantasy. Are they two bodies with one soul?  Is there a good twin and a bad twin?  Are their sk...
San Mateo Marriott - Synergy 1
1:00 PM - 2:30 PM | 1 hour 30 minutes

Edgier cartoons and comic books with adult and sexual content, and rowdy sexual references are nothing new. The Fabulous Furry Freak Brothers and H...