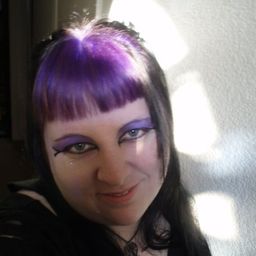 Emerian Rich
She/her
Artist, Author, Editor, Voice Actress, Weirdo?
Self and HorrorAddicts
Emz is an artist, writer, and editor who has way too many projects going at any given moment. She's the author of the Night's Knights Vampire Series, Horror Host for HorrorAddicts.net podcast, Editor for SEARCH Magazine, Editor-in-Chief of Horror Curated Magazine, and writes both YA and Regency romance under the name Emmy Z. Madrigal. For more information, go to: http://emzbox.com
Sessions in which Emerian Rich participates
San Mateo Marriott - Synergy 5
5:30 PM - 7:00 PM | 1 hour 30 minutes

Because there are people even more prone to shenanigans than our Programming Ninjas and they're our guests. Our ensemble presents their interpretat...
San Mateo Marriott - Synergy 4
2:30 PM - 4:00 PM | 1 hour 30 minutes

Come discuss musical...