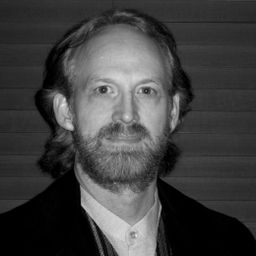 Fred Wiehe is a bestselling author and a member of the Horror Writers Association. His novels and short stories blur the lines between genres, crossing over from horror into science fiction, fantasy, mystery, and thrillers. His newest book, The Collected Nightmares, is a collection of short stories, poems, and novellas inspired by his own personal pain, tragedies, and nightmares. He's currently working on Bloodshot, a science-fiction-crime thriller.
Sessions in which Fred Wiehe participates
- Synergy 1
Fred Wiehe (Moderator)
Paul Preuss (Participant)
S.P. Hendrick, Pendraig Publishing (Participant)
Ms. Maya Kaathryn Bohnhoff, Book View Cafe (Participant)
Mrs. Rebecca Inch-Partridge (Participant)
Do genres even exist anymore? What's the difference between sci-fi, fantasy, horror, and all of their sub genres? Is there a difference? Or is it a...
- Connect 1
Fred Wiehe (Participant)
Ms. Deborah J. Ross (Participant)
- Synergy 1
Ms. Deborah J. Ross (Moderator)
M. Todd Gallowglas, Gallowglas Army (Participant)
Fred Wiehe (Participant)
J.L. Doty, Bourgeois Capitalist Establishment (Participant)
- Synergy 4
Steven Mix, Green Machine Comics (Moderator)
Fred Wiehe (Participant)
Kevin Andrew Murphy (Participant)
Laurel Anne Hill (Participant)
Pat MacEwen (Participant)
Grayson McNeill-Coronado (Participant)
- Connect 4
Chad Peterman (Moderator)
Fred Wiehe (Participant)
Jennifer McGaffey (Participant)
Katharine Kit Kerr (Participant)
Loren Rhoads, Loren Rhoads (Participant)