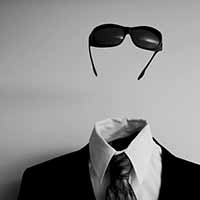 Linden Tarr
Photographer
PhotoBOMBincorporated
I worked here last year and I also sell my photography here. I would really like to get onto the just for fun pannels as well as the pannel on repersenting ACE ARO and TRANS people becase I myself am ACE. That asnt really a bio but yall already know me soo yeah.
Sessions in which Linden Tarr participates
San Mateo Marriott - Synergy 4
8:00 PM - 9:30 PM | 1 hour 30 minutes

Join our esteemed panel for a night of bad bar trivia. The twist - the audience will be asking the panel trivia questions and the panelists will pr...
San Mateo Marriott - Connect 1
11:30 AM - 1:00 PM | 1 hour 30 minutes

Science fiction started out as an age of wonder with everything shiny and perfect, all our troubles solved through science and looking outward. The...