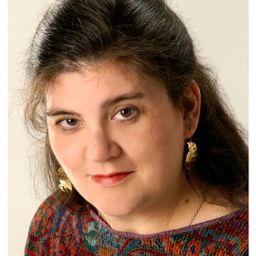 Lillian Csernica
She/Her
Author
Sense of Wonder Press
Lillian Csernica's fiction has appeared in Weird Tales, Fantastic Stories, These Vampires Don't Sparkle, and the newly released TYPHON: A Monster Anthology.  Her pirate romance novel, Ship of Dreams,  was first published by Dorchester and is now available in ebook format. Also available are Ms. Csernica's nonfiction books, The Writer's Spellbook and The Fright Factory. Born in San Diego, Ms. Csernica is a genuine California native with a passion for Japanese history and culture.  She currently resides in the Santa Cruz mountains with her husband, two sons, and three cats.  Visit her blog at www.lillian888.wordpress.com or tweet her @LillianCsernica.
Sessions in which Lillian Csernica participates
San Mateo Marriott - Connect 1
17:30 - 19:00 | 1 hour 30 minutes

Come ask our panelists for the truth about various topics and learn the secrets of the dark conspiracies behind each! If you ever wanted to know...
San Mateo Marriott - Connect 1
11:30 - 13:00 | 1 hour 30 minutes

Disability in Utopian/Dystopian Fiction: When do futuristic visions of how to address disability in Utopian societies, like Anne McCaffrey's "The S...