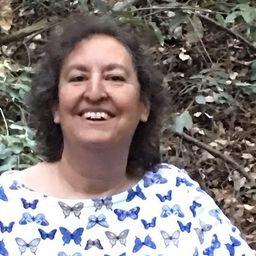 Sandra Saidak
She/Her
Teacher and Author
Silicon Valley Authors
Sandra Saidak graduated San Francisco State University in 1985 with a B.A. in English. She is a high school English teacher by day, author by night. Her hobbies include reading, dancing, attending science fiction conventions, researching prehistory, and maintaining an active fantasy life (but she warns that this last one could lead to dangerous habits such as writing). Sandra lives in San Jose with her husband Tom, daughters Heather and Melissa, and two cats. Her first novel, "Daughter of the Goddess Lands", an epic set in the late Neolithic Age, was published in November, 2011 by Uffington Horse Press.
Sessions in which Sandra Saidak participates
San Mateo Marriott - Synergy 5
11:30 AM - 1:00 PM | 1 hour 30 minutes

This is the year a politician called the Disney Company "Woke Disney." At the same time, the c...
San Mateo Marriott - Synergy 5
10:00 AM - 11:30 AM | 1 hour 30 minutes

What does it really mean to subvert a fairy tale? How far ca...