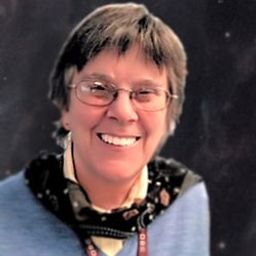 C. Sanford Lowe is a science fiction writer who most recently co-authored, The Black Hole Project, with G. David Nordley. Formerly a newspaper reporter in Boston, a deputy sheriff in Arizona, and an airline pilot in New Mexico, Lowe currently works in IT at Stanford University. She is a winner of the best short story for the New England Science Fiction Association. When not writing, she collaborates on experimental music with her husband, and tutors students studying English as a second language.
Sessions in which Candace Lowe participates
San Mateo Marriott - Synergy 4
1:00 PM - 2:30 PM | 1 hour 30 minutes

You're a long way from law enforcement infrastructure, with ...
San Mateo Marriott - Convene 1
10:00 AM - 11:30 AM | 1 hour 30 minutes

Exotic locales challenge writers to get readers up to speed ...