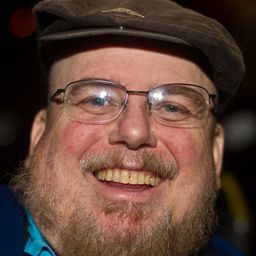 John has been reading Science Fiction and Fantasy as long as he can remember and has been attending conventions since 1978. He has volunteered at many conventions, but now works only the masquerade, does panels, and takes lots of pictures. John has been in the computer industry for over 20 years, working on email, anti-spam & anti-virus systems. Much to his surprise he is now a costumer as well. And he plays big Taiko drums.
Sessions auxquelles JohnO participe
San Mateo Marriott - Collaborate 3
13:00 - 14:30 | 1 heure 30 minutes

Are made up swears and slurs acceptable in speculative fiction, or are they just a form of slipping crude language into stories without offending r...
San Mateo Marriott - Convene 1
14:30 - 16:00 | 1 heure 30 minutes

Con crud and con fatigue from improper self-care are real issues. Are there also positive health benefits to being surrounded by your tribe when yo...
Sessions auxquelles JohnO assiste