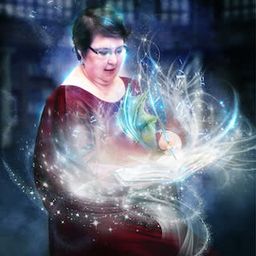 Sheryl R. Hayes can be found untangling plot threads or the yarn her three cats have been playing with. She is equally likely to be shooing one of them off the keyboard as she is working on her novels and short stories. In addition to writing, she is a cosplayer focusing on knit and crochet costumes. Her crafty creativity has earned her recognition BayCon, Westercon, Worldcon, and Costume-Con.
Sessions auxquelles Sheryl R Hayes participe
San Mateo Marriott - Convene 1
14:30 - 16:00 | 1 heure 30 minutes

Con crud and con fatigue from improper self-care are real issues. Are there also positive health benefits to being surrounded by your tribe when yo...
Sessions auxquelles Sheryl R Hayes assiste