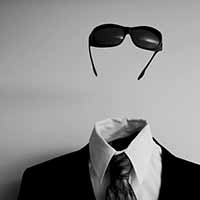 Randy Smith has participated in many aspects of fandom over the last forty years or so. He's written for fanzines, published APAzines, worked on conventions, collected comics and old prozines, played role-playing and other types of stfnal games, led book discussion groups, and been a panelist at conventions. He was once in a Worldcon masquerade. He has even lost a Trans-Atlantic Fan Fund election. You can find him hanging out at convention parties. Don't be alarmed if you see him wearing a clergy collar. He is also an ordained United Methodist pastor serving a congregation in Silicon Valley.
Sessions auxquelles Randy Smith participe
San Mateo Marriott - Connect 1
4:30 PM - 6:00 PM | 1 heure 30 minutes

A panel for those that have a hard time fitting in, even at cons. Join our panelists, both new and experienced, for a conversation about the challe...
San Mateo Marriott - Synergy 1
10:00 AM - 11:30 AM | 1 heure 30 minutes

The line between celebrating our differences and dividing ourselves is often blurry. When is embracing racial, religious, politica,l or personal id...