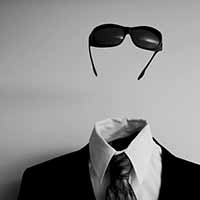 Edward Kukla
he/him
Educator
Kukla Consulting
Edward Kukla (that would be me!) has been a research Biologist, Mathematician, Software Engineer and a reader of Science Fiction for the last 55+ years. Now that my focus is on secondary education for the foreseeable future, I would really like to make sure that there is a sustainable future for all the current denizens of the secondary education classroom. Here is the question: Does Science Fiction have measurable value for those that read it, or is it just vacuous entertainment? I believe in the former.
Sessions auxquelles Edward Kukla participe
San Mateo Marriott - Connect 4
4:30 PM - 6:00 PM | 1 heure 30 minutes

Will there be any end to the influx? Or is this just the beginning? Where will they come from? What do we owe them? What if they can't ever go home...
San Mateo Marriott - Synergy 5
2:30 PM - 4:00 PM | 1 heure 30 minutes

YA Science Fiction and Fantasy novels have exploded in popularity. But do they offer more than just disposable entertainment; are they a boon or a ...