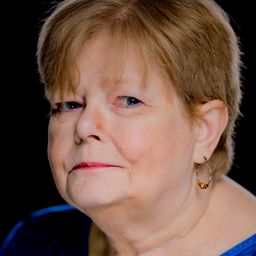 Tamora Pierce writes fantasy, with 30 books for teenagers set in two medieval universes. She has published short stories and non-fiction articles, written for comics, and written, acted, and directed audio drama and comedy and a novel for FullCast Audio. At present she is working on the sequel to her bestselling TEMPESTS AND SLAUGHTER. She lives in Syracuse, NY, with her Spousecreature Tim, her right hand and fellow writer Julie, ten cats, two parakeets, and an outdoor assortment of feral cats and wildlife.
Sessions auxquelles Tamora Pierce participe
Sessions auxquelles Tamora Pierce assiste
Convene 1

11:30 AM - 1:00 PM | 1 heure 30 minutes

Come join our GoH as she moderates a debate between panelists (exec staff?) about the virtues of the women of Tortall. Are you Team Kel? Wild for D...
Synergy 5

2:30 PM - 4:00 PM | 1 heure 30 minutes

YA Science Fiction and Fantasy novels have exploded in popularity. But do they offer more than just disposable entertainment; are they a boon or a ...