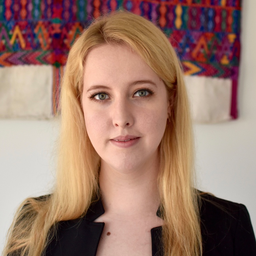 Hanne Madeleine Gates Paine
Hanne Madeleine "Iro" Paine loves books, space, and languages. At BayCon, she'll be participating on panels and co-teaching a friendly workshop on Lang Belta, the fictional creole of The Expanse universe. You can find her wandering the halls in her jumpsuit and magboots, looking ready to clean the air filters or protest Earth and Mars' exploitation of the outer planets, but actually hoping to chat about what you're reading or teach you to swear like a multicultural citizen of outer space. Hanne is online as @ItReachesOut, tweeting about language and education and helping produce a weekly Expanse character-themed cocktail; and on Reddit as /u/it-reaches-out, where she moderates the Expanse and Lang Belta communities. She lives in Brooklyn, NY.
Sessions auxquelles Hanne Madeleine Gates Paine participe
San Mateo Marriott - Connect 4
4:30 PM - 6:00 PM | 1 heure 30 minutes

Will there be any end to the influx? Or is this just the beginning? Where will they come from? What do we owe them? What if they can't ever go home...
San Mateo Marriott - Connect 1
5:30 PM - 7:00 PM | 1 heure 30 minutes

Learn Lang Belta: the "B...