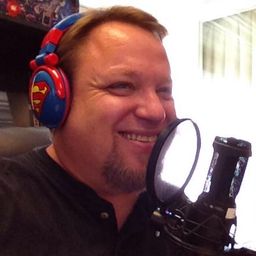 JC Arkham
Creator/Host
The NerdVana Podcast
JC Arkham is a professional graphic designer, photographer and artist born and raised in the South Bay Area in California with degrees in art, sciences and design. He's the creator and host of the NerdVana Podcast along with co-host "Two-Buck" Chuck Serface since 2012. Some other shenanigans include Art Director for Worldcon76 in San Jose in 2018, Board of Directors member for ConSanity and Co-Chair for Con-Volution 2017, Room Chair Designer, special f/x makeup artist, line actor and talent coordinator for G.Y.R.O.'s World of Terror, prop-builder and collector for over 35 years, lightsaber archivist, you might have even seen him in a feature film or two. More recently he's taken up the hobby of classic video arcade game collecting and restoration.
Sessions auxquelles JC Arkham participe
San Mateo Marriott - Synergy 1
8:00 PM - 9:30 PM | 1 heure 30 minutes

The presence of explicit sexual material in fandom is known, but the way fans perceive and interact with it has changed over the generations. What ...
San Mateo Marriott - Synergy 4
1:00 PM - 2:30 PM | 1 heure 30 minutes

While the Star Wars universe often has the young maverick saving the day, it's often thanks to their elders who helped pave the way and made them w...