2021 BOLD National Gathering
25 February 2021, 12:00 PM - 1 March 2021, 3:00 PM EST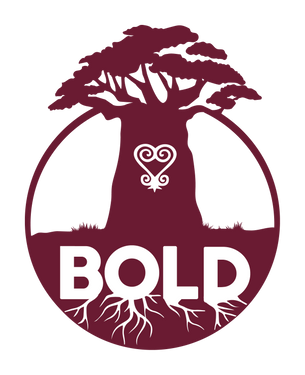 The BOLD National Gathering is the annual opportunity for BOLD alumni from across the country to come together, reflect and celebrate around our shared experiences of the previous year. Though this gathering will be fully online, we endeavor to make this year's National Gathering as impactful as ever!
As always, there will be amazing workshops on transformative organizing & practice, political education & power building, strategic planning, emergent dialogue, media outreach and more. We are also planning for a film screening, time capsule contributions, a BOLD talent show, guest speakers, and our annual BOLD party with a special pre-party comedy show. The anticipated span of the day is 12 p.m. EST - 6p.m. EST, with optional evening activities. The full schedule is to be announced.

IMPORTANT NOTE: You must be a BOLD alumni, trainer, staff member or formally invited guest in order to register.
Registration closes on February 22nd!!! Please note, you must register on time to participate in the Virtual National Gathering. There is no fee to register/attend this year's National Gathering. If you wish to receive your complimentary swag through the postal mail, please provide updated contact information in your registration. Help us spread the word by sharing this information with your fellow BOLDers. We look forward to seeing all of your beautiful faces, soon!
Black Love,
The BOLD Teaching Team & Staff
---
About
2021 BOLD National Gathering
Event Starts:
25 February 2021, 12:00 PM EST
Event Ends:
1 March 2021, 3:00 PM EST