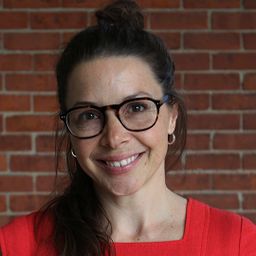 Gina Patterson
Director, Director, Atlantic Internship Program
Venture for Canada
Gina is the Director, Work Integrated Learning Atlantic for Venture for Canada.
Most recently, she was an executive at The Clean Foundation, a large, Atlantic Canadian ENGO which operates at the nexus of social, economic and environment change.
She is a hub of relationship building, strategy and creativity in her field. From the 2015 Paris Climate Conference to the TED stage, she has 10 years of experience with both private, government and non-profit sectors.
One of her areas of expertise has been the development of sustainability focused workforce attachment programming for young people. In partnership with colleges, universities, social innovation hubs, Indigenous communities, and the public sector, she has led a team that is building a large network of organizations working to grow the talent pipeline for the clean economy workforce in Atlantic Canada.

Gina is a proponent of system thinking, Authentic Management leadership, and is dedicated to mentoring young professionals that are seeking her direct, strengths-based coaching. She is dedicated to the cultivation of social innovation in Canada.
Sessions auxquelles Gina Patterson participe