7B - Be the Change: Intercultural Development for the WIL Practitioner.
Work Integrated Learning and Experiential Learning
mardi 31 juil. 11:30 AM (55 minutes)
The landscape of Work Integrated Learning has shifted dynamically in the past decade with increased internationalization efforts and the Truth and Reconciliation Commissions Calls to Action. At Simon Fraser University, we are embracing this change by offering intercultural professional development opportunities to both students and staff that weave in elements of Reconciliation. This interactive session will give you an understanding of how to engage and leverage diversity within a post secondary setting by sharing some of our curriculum and impact assessments. In addition to understanding theoretical models, you will be invited to put into practice some intercultural strategies through small group activities and open dialogue, giving you the opportunity to see the value of working on your own intercultural skills. You will leave this session with a better understanding of some models and some tools to help you in your own work with diverse populations.
Résultats d'apprentissages
Increase your awareness as to how your cultural influences can affect your intercultural interactions

Comprehend models of intercultural development and how they might apply to working more efficiently with your students, your colleagues, and your employers

Apply strategies for effective cross-cultural interactions
Simon Fraser University
Equity, Diversity and Inclusion, Special Project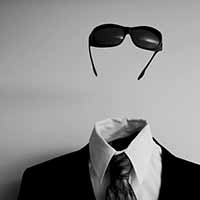 Simon Fraser University
Director, Work Integrated Learning