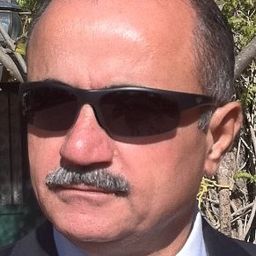 Elias Zananiri
Vice-Chairman
PLO Committee for Interaction with the Israeli Society
Vice- Chairman, PLO Committee for Interaction with the Israeli Society
Policy Advisor/ Media & PR Consultant
Journalist since 1977
Television Producer: News | Features | Documentaries | Movies
Former Political Advisor & Media Consultant: Spokesman: Palestinian National Authority's Ministry of Interior & Internal Security
Former Political Advisor & Media Consultant: Palestinian National Authority's Minister of Justice
Languages: Arabic | English | Hebrew
Media Experience:
 1977 - 1980 Deputy Editor of Al Fajr, Arabic daily published in East Jerusalem
1980 – 1988 Editor | Palestine Press Services (News Agency) & Al Awdah English weekly in East Jerusalem
1988 – 2003 TV Producer & Senior Management Positions with foreign television networks and channels
2000 – 2001 Head, TV Training Unit at the Media Training Institute, Birzeit University
 2007 TV Correspondent, Russia Today.
2008 – 2010 CEO, Palestine Tomorrow, a private TV Channel in Ramallah
Official Titles & Political Activism:
2003 Spokesman, PNA Ministry of Interior & Internal Security
2009 – 2011 Policy Advisor & Media Consultant, PNA Minister of Justice
 2003 – 2007 Director General, Palestinian Peace Coalition, PPC -- a semiofficial Palestinian organization to promote the two-state solution for the Arab- Israeli conflict.
Throughout all of his years in the field of media/ politics, participated in numerous lectures and joint appearances before Israeli audience advocating a the two-state solution for the Arab-Israeli conflict based on the 1967 borders.
2013- Present Deputy-Chairman, PLO Committee for Interaction with the Israeli Society.
Education: BA in Political Science, Somali National University (1980)
Languages: Arabic (native) | English (fluent) | Hebrew (fluent)
Personal Info: Married + | Born in 1954 | Driving License since 1972. 
Sessions in which Elias Zananiri participates