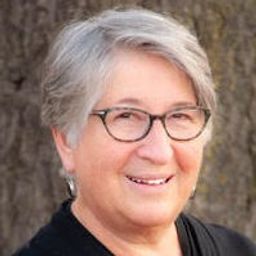 Ellen Lippmann
Kolot Chayeinu/Voices of our Lives
Rabbi Emerita Ellen Lippmannfounded Kolot Chayeinu/Voices of Our Lives. Rabbi Lippmann was the former East Coast Director of MAZON: A Jewish Response to Hunger, and is former director of the Jewish Women's Program at the New 14th Street Y in Manhattan.
Rabbi Lippmann was co-chair and still sits on the board of T'ruah: The Rabbinic Call for Human Rights. She served as the first social justice chair for the Women's Rabbinic Network and has served on numerous boards and advisory councils. She is the founder of the Soup Kitchen at Hebrew Union College-Jewish Institute of Religion in New York, and co-founder of the ten year-old Children of Abraham Peace Walk: Jews, Christians and Muslims Walking Together in Brooklyn in Peace.
Rabbi Lippmann was ordained in 1991 by Hebrew Union College-Jewish Institute of Religion, and also received there the degree of Master of Hebrew Letters. She holds a BA in English Language and Literature from Boston University and an MS in Library Science from Simmons College. Rabbi Lippmann and her partner are longtime Brooklyn residents and believe to be absolutely true what a Kolot Chayeinu member once said in jest: "IT DON'T GET ANY BETTER THAN BROOKLYN!"
On March 20, 2013, Rabbi Lippmann was named by The Jewish Forward as one of 36 of America's Most Inspiring Rabbis Shaping 21st Century Judaism.
Rabbi Lippmann retired after 25 years of leadership on June 30, 2018.
Sessions in which Ellen Lippmann participates
Hilton Cincinnati Netherland Plaza - Salon HI
Workshop
andy kahn, Temple Emanu-el, New York, NY (Participant)
Jackie Congedo, Cincinnati Jewish Community Relations Council (Participant)
Ellen Lippmann, Kolot Chayeinu/Voices of our Lives (Participant)