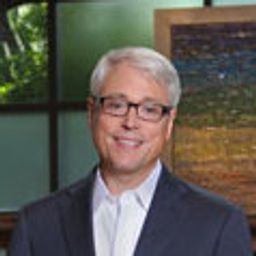 Rabbi David Stern is senior rabbi of Temple Emanu-El, Dallas, Texas. He joined Temple Emanu-El in June of 1989, serving as assistant and then associate Rabbi until his appointment as senior rabbi in August, 1996.
Prior to coming to Temple Emanu-El, he served as an intern at Central Synagogue in New York City. Rabbi Stern attended Hebrew Union College-Jewish Institute of Religion at its Jerusalem, New York, and Los Angeles campuses, receiving his rabbinical ordination in 1989, his M.A. in Jewish Education in 1988 and his M.A. in Hebrew Letters in 1986. He also received a B.A. with high honors in English from Dartmouth College, graduating Magna Cum Laude and Phi Beta Kappa in 1983. In 2002, Rabbi Stern studied for six months at Harvard Divinity School while on sabbatical. In 2005, he participated in a study mission to the Darfur refugee camps on the Chad-Sudan border. In the summer of 2013, he served as rabbi-in-residence for an American Jewish World Service Study Mission to Nicaragua.
Rabbi Stern serves as president of the Central Conference of American Rabbis, on the President's Rabbinic Council of Hebrew Union College-Jewish Institute of Religion, as a board member of the Union for Reform Judaism. Rabbi Stern participates in the Chevraya Program of the Institute for Jewish Spirituality as part of his commitment to ongoing study and spiritual growth.

Locally, Rabbi Stern is on the Board of the Center on Communities and Education, an organization committed to helping build strong communities with high quality neighborhood schools in West Dallas, and serves on the Advisory Boards of Community Homes for Adults, Inc., the Dallas Jewish Coalition for the Homeless, and the Dallas Children's Advocacy Center.

Rabbi Stern's poetry has been published in the CCAR Journal, and he has contributed essays to four volumes on Jewish High Holy Day liturgy published by Jewish Lights Press: Who By Fire, Who By Water: Un'taneh Tokef, All These Vows: Kol Nidre, May God Remember: Yizkor, and Naming God: Avinu Malkeinu.

Rabbi Stern is married to Rabbi Nancy Kasten, and they have three children. An avid sports fan, Rabbi Stern knows too much about the New York Yankees and not enough about several more important matters.
Sessions auxquelles David Stern participe