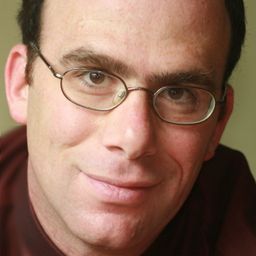 Dr. Joel M. Hoffman presents widely to synagogues, churches, community groups, and university audiences across the world. He holds a Ph.D. in linguistics and has served on the faculties of Brandeis University and Hebrew Union College.

Dr. Hoffman is the chief translator for the popular 10-volume series, "My People's Prayer Book" (winner of the National Jewish Book Award). He is the author of "In the Beginning: A Short History of the Hebrew Language" (NYU Press) as well as "And God Said: How Translations Conceal the Bible's Original Meaning" and "The Bible's Cutting Room Floor: The Holy Scriptures Missing from Your Bible" (both from Thomas Dunne Books/St. Martin's Press).

Writing under the pen name "J.M. Hoffman," he is the author of the thriller series "The Warwick Files."

His latest book is "The Bible Doesn't Say That: 40 Biblical Mistranslations, Misconceptions, and Other Misunderstandings"

Dr. Hoffman lives in Westchester, NY.
Sessions auxquelles Joel Hoffman participe
Loews Atlanta Hotel - Ellington Ballroom - Salon E
4:00 PM - 5:30 PM | 1 heure 30 minutes
Workshop