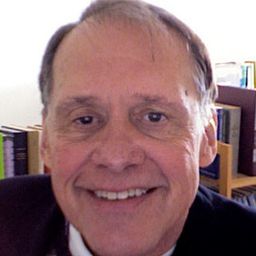 David Sperling
Rabbi Julian Morgenstern Professor of Bible
Hebrew Union College - Jewish Institute of Religion
Dr. S. David Sperling serves as Professor of Bible and holds the Rabbi Julian Morgenstern Chair in Bible at Hebrew Union College-Jewish Institute of Religion in New York. Among his scholarly interests are the religion of ancient Israel, the history of modern Jewish biblical scholarship and comparative Semitic languages.
Dr. Sperling earned his BA at Brooklyn College, was ordained at The Jewish Theological Seminary, and holds a Ph.D. in Ancient Semitic Languages from Columbia University. He is a member of the Central Conference of American Rabbis. 
Before coming to HUC-JIR, Dr. Sperling taught at SUNY-Stony Brook and then at Barnard College. He has served as visiting professor at New York University, Syracuse University, The College of William and Mary, and The Jewish Theological Seminary.
Among his publications are the books, Students of the Covenant (a history of modern Jewish biblical scholarship in America) and The Original Torah: The Political Intent of the Bible's Writers. He was the editor of the Bible division of the revised Encyclopaedia Judaica (2007) to which he contributed some 145 articles. Dr. Sperling also served as consulting editor to The Haftarah Commentary by Rabbi Gunther Plaut and Rabbi Chaim Stern, as well as to the new URJ Torah Commentary. His current project is a book on the Hallel Psalms (Psalm 113-118).
Dr. Sperling is married to Rabbi Jennifer Jaech, Senior Rabbi of Temple Israel of Northern Westchester.
Sessions auxquelles David Sperling participe