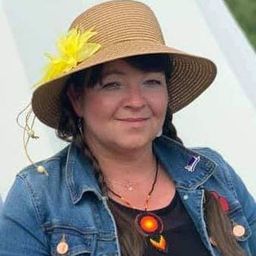 Indigenous Educator Terry Lin Fedorus has a combined background in Traditional Ecological Knowledge and Western Science education holding a Bachelor of Science in Environmental Studies and Biology. As co-founder of the Sacred Circle Foundation for Reconciliation, an Indigenous led initiative in Alberta supporting transformative paths to Truth and Reconciliation, she's currently involved in Climate Solutions education where she serves passionately with a focus on Indigenous Education that holds Truth and Reconciliation forefront and centre.
As a First Nation citizen Terry Lin is Dene (Dane-zaa) and a member of Beaver First Nation, she is also of Ukrainian heritage, this she believes ultimately resulted in her abilities to navigate both Indigenous and non-indigenous worlds simultaneously having done so her entire life. She's excited to share her knowledge and expertise rooted in the blending, and braiding of Traditional and Western science, with connections and direct relation to 'Etuaptmunk', also referred to as 'two eyed seeing', a conceptual framework described by Mi'kmaw Elder Albert Marshall, which she has found she identifies with very much.
Terry Lin was recently appointed to serve her community in the role of Indigenous Services Liaison at the Wood Buffalo Regional Library where she will support and develop advancements in Indigenous Education in the Regional Municipality of Wood Buffalo. Prior to this new role she served as Indigenous Educator for Keyano College.
Sessions in which Terry Lin Fedorus participates