Assez parlé du problème! Solutions climatiques ici et maintenant - ACEE: Notre avenir partagé: impliquer les étudiants dans la réconciliation et les solutions climatiques avec ÉcoÉcoles
Social Studies (TQS 3)
Science (TQS 3)
Environmental and Outdoor Education (TQS 3)
10:15 AM, Thursday 17 Feb 2022 (1 hour)
Virtual session
This session is in the past.
The virtual space is closed.
Les conversations et l'éducation sur le changement climatique se concentrent généralement sur la compréhension du problème: que savons-nous et à quel point est-ce grave? Mais cette approche ne fait pas grand-chose pour résoudre le problème ni l'anxiété croissante que les étudiants ressentent à propos de leur avenir. Une question plus importante que nous devrions nous poser est: que pouvons-nous FAIRE à ce sujet? La réponse pourrait vous surprendre! Découvrez des stratégies et des ressources pour explorer l'éventail complet des solutions climatiques avec vos élèves. Explorez les compétences et les connaissances nécessaires pour bâtir un avenir meilleur tout en contribuant au bien-être des élèves. Partez avec des liens entre le programme d'études, les plans d'action climatiques du monde réel, et les perspectives autochtones. Cette session fait partie du Symposium: Notre avenir partagé: impliquer les étudiants dans la réconciliation et les solutions climatiques avec ÉcoÉcoles.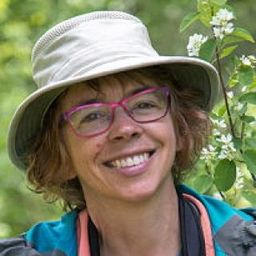 Alberta Council for Environmental Education
Senior Education Advisor