Our Students, Our Future: Student Voices for Learning and Action Through EcoSchools - ACEE: Our Shared Future: Engaging Students in Reconciliation and Climate Solutions Through EcoSchools
Science (TQS 3)
Social Studies (TQS 3)
Environmental and Outdoor Education (TQS 3)
12:15 PM, Thursday 17 Feb 2022 (1 hour)
Virtual session
This session is in the past.
The virtual space is closed.
Our Students, Our Future: Student Voices for Learning and Action Through EcoSchools Curious about Alberta youth engaging with climate and their future? In this student-led workshop, the Alberta Youth Leaders for Environmental Education share how they feel about their future and what they are looking for in their education, based on rigorous data collected from across the province. Leave with new ways to implement inspiring youth-centered educational experiences that help create a sustainable future. Gain strategies to increase positivity and real hope through direct engagement in environmental and climate solutions. This session is part of the Symposium: Our Shared Future: Engaging Students in Reconciliation and Climate Solutions Through EcoSchools."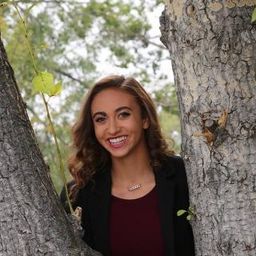 Alberta Council for Environmental Education
Youth Program Coordinator for the Alberta Youth Leaders for Environmental Education (AYLEE)
Who's Attending
1 other(s)