Green Careers for All! Help Your Students Find Their Niche in Co-creating a Sustainable Future - ACEE: Our Shared Future: Engaging Students in Reconciliation and Climate Solutions Through EcoSchools
Environmental and Outdoor Education (TQS 3)
Career and Technology Studies and Foundations (TQS 3)
10:15 AM, Friday 18 Feb 2022 (1 hour)
Virtual session
This session is in the past.
The virtual space is closed.
Green careers aren't just about solar panels. What exactly is a green career? What do they entail and in what sectors are they found? How can EcoSchools help introduce students to green careers? How can green careers contribute to reconciliation? In this future-focused session, broaden your understanding of green careers and how there is a place for every student - regardless of educational aspiration, talent, or area of interest - in being active participants in reconciliation and creating a livable and sustainable future for all. Hear from a panel of green professionals as they reflect on their individual career pathways and share tips and advice for students. Leave with strategies and resources to help your students explore green careers and the vital role they can plan in reconciliation and the creation of a greener future. This session is part of the Symposium: Our Shared Future: Engaging Students in Reconciliation and Climate Solutions Through EcoSchools.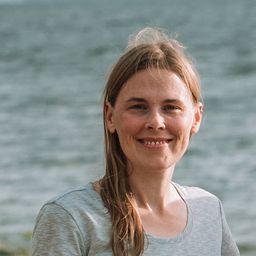 Alberta Council for Environment Education
Program Manager