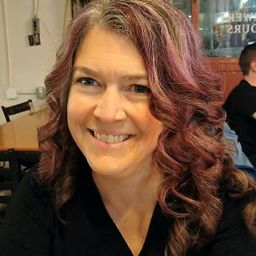 Kimberley Lewis
Owner & Operator of KAL Studios Calgary
Calgary Board of Education
I am a local artist and have taught in, and around Calgary for over 18 years. I have earned my Masters in Education with a Fine Art focus at the University of Victoria, and completed both my Bachelor of Fine Arts and Education degrees while attending the University of Lethbridge. This has been balanced with my art practice including teaching private and semi-private art lessons in various media.
I truly enjoy the challenges of introducing new ideas and techniques to hungry, young minds.
My art reflects my energetic personality, love of experimentation, and many interests. Let's get creative together!
Sessions in which Kimberley Lewis attends
Tickets required Sold out Ticket sales have finished Ticket sales haven't started yet You've purchased a ticket
St. Mary's High School - S203
9:00 AM - 12:00 PM | 3 hours
Half Day Workshop
Tickets required Sold out Ticket sales have finished Ticket sales haven't started yet You've purchased a ticket
TELUS Convention Centre - Macleod Hall
2:15 PM - 3:15 PM | 1 hour
Keynote