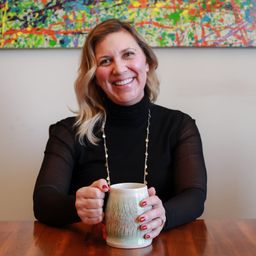 Shelly Qualtieri
Content Matter Specialist, Trainer, RSW
Centre for Suicide Prevention
Shelly is a Registered Social Worker and holds a Master's degree in Investigations Management.

She has been an energetic practitioner and educator in the human services field for over 25 years. Shelly has experience in the areas of: suicide intervention, prevention and awareness, domestic violence, youth justice, child welfare, mental health, and homelessness within Canada and Australia.

Shelly currently has her own private practice, is a consultant and trainer for the Centre for Suicide Prevention, and facilitates training for the Crisis Trauma Resource Institute and ACHIEVE Center for Leadership and Workplace Performance.

Shelly's experience in counselling, coaching, mentoring and leadership has provided her with a unique and diverse skill set that combines academic understanding with practical knowledge. She is a seasoned and engaging presenter who is passionate about the people she works to support.

Sessions in which Shelly Qualtieri participates