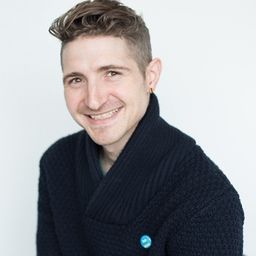 Liam Sorrenti
Trauma and Attachment Specialist
Boys and Girls Club of Calgary
Liam Sorrenti is a passionate advocate for youth voice and choice and has spent the last 14 years supporting uniquely abled young humans and natural supports across various settings including Hull Services, The CBE, and the Boys and Girls Club of Calgary (BGCC). Liam strives to better understand the developing human brain and how it has been shaped by an individual's adverse life experiences, in the hopes of being able to educate others on how to meet people where they are at.

Liam Currently works as the Trauma and Attachment Specialist for the BGCC, where he conducts case consultations and trains staff and foster families in Trauma-Informed care across the BGCC's community-based group homes and foster care network.

Having earned a Master's Degree in Counselling Psychology and a number of training and professional development certificates, Liam still finds his greatest learning opportunities from the children, youth, and natural support persons he encounters.
Sessions in which Liam Sorrenti participates