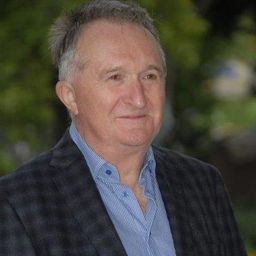 Harvey Deutschendorf is an emotional intelligence expert, speaker and internationally published author of The Other Kind of Smart, Simple Ways to Boost Your Emotional Intelligence for Greater Personal Effectiveness and Success.
www.theotherkindofsmart.com
He is a regular contributor to FAST COMPANY and writes a monthly column for HR PROFESSIONALS MAGAZINE. As well, he has been published in numerous publications such as Reader's Digest and many others. Harvey is a certified trainer for CANFIELD SUCCESS PRINCIPLES. In 2015 he was recognized as one of the TOP THOUGHT LEADERS IN TRUST by TRUST ACROSS AMERICA. In July 2019 Harvey's article on Emotional Intelligence appeared on the front cover of Toastmaster International Magazine, read in 142 countries.
Harvey's passion for emotional intelligence not only comes from studying the topic; he has personally used the skills he has learned to overcome difficult obstacles in his life. A lifelong learner, he is passionate about personal development and helping others reach their potential.
Sessions in which Harvey Deutschendorf participates