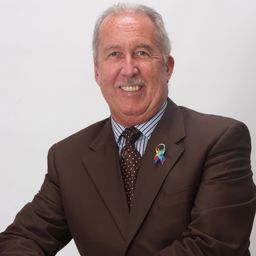 William Lane
Education Consultant
Lane Education Consultant
• As a Special Education Consultant, Dr. William Lane has traveled internationally providing individuals, parents, school districts, and organizations with individual training sessions, Professional Development programs, and workshops. Dr. Lane believes that education is a continuous professional and intellectual growth process.

• As a Special Education Consultant for individuals, parents, and educators, Dr. Lane provides special education knowledge. Dr. Lane knows that developing a meaningful and useful inclusive and equitable classroom learning environment is serious and life-impacting process. With ALL childrens' education and future at stake, it is imperative that the classroom environment be creative, flexible, data-based, and individualized to best meet each child's unique educational needs. Bill will provide his specific special education expertise to assist develop and create personalized materials and resources specific to their needs.

• Dr. Lane earned his Doctorate of Education degree at Widener University. He uses his more than 35 years of educational experience to deliver customized results. These experiences include; the Chair of the Master of Special Education Program at Wilmington University, a school administrator, and a classroom teacher. He has been an Extemporaneous Speaking judge at both the national and state level of Future Farmers of America (FFA).
Sessions in which William Lane participates