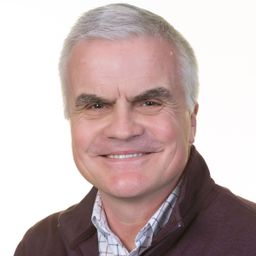 Jamie Bricker
Educational Speaker and Writer
Retired Elementary School Administrator with the Durham District School Board
Jamie Bricker is a retired elementary school administrator and teacher. He is the author of The New 3 Rs of Teaching and Learning, which is driven by the key thesis that educators need to value creative and innovative thinking in our students, rather than simply rewarding good short-term memory. We must encourage students of all ages to forge the route, rather than simply follow the rote.

Jamie is a highly sought-after speaker, delivering keynotes internationally to audiences of educators and students, as well as corporations and HR professionals.

Jamie attained his Masters in Education (Curriculum) at the Ontario Institute for Studies in Education, and has relentlessly pursued heightened student achievement and engagement throughout his administrative and teaching careers. His is also the co-host of the twice monthly podcast of "Bricker by Bricker" with his wife Carol.
Sessions in which Jamie Bricker participates