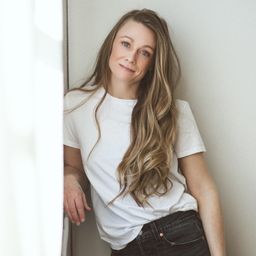 Jessica LeBlanc
Head of People Potential/ Founder and Connection Catalyst
Wymbin
Jess is an entrepreneur, creating organizations that curate transformational experiences for people. She is an educator, a yoga teacher, coach, speaker, leadership facilitator and advocate of loving kindness. She is the founder and connection catalyst of Embodied Adventure and Lucent Festival as well as the head of people potential at Wymbin Youth and Family Yoga Studio.
Jess has had the privilege to share yoga, leadership, and personal development programs in many places across the globe. She has trained over 200 teachers, created resources for a variety of organisations within many different industries and written curriculum for several reputable yoga schools. She embodies both the Spiritual and Science based practices of Yoga and aims to integrate asana, meditation, mind-body medicine, visualization, philosophy, functional movement and somatic awareness as modalities for deeper connection and relationship to one's self.
After many years in a primary level classroom, her mission now is to support others in realizing and owning the power and value of their choice and unique gifts. Jess values personal expression, inclusion and community, serving others, and the combination of play and dedicated work. This is the legacy she is committed to leaving behind as she supports you in leaving the one you choose.
Sessions in which Jessica LeBlanc participates